All About Ama with Ajita Patel
Saturday, June 3
@
1:00 PM
–
6:00 PM
UTC+0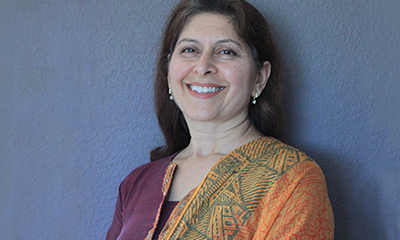 Saturday, June 3 @ 1:00–6:00pm
ONSITE OR ONLINE
Online registrants will be sent a Zoom link at least one hour before the program.
Master Class on Ama
Ama is the undigested and half-digested toxic residue of food caused due to poor digestion (mandagni or low agni). A weak digestive fire is only capable of partially digesting the food consumed; the remaining partially digested food putrefies and becomes ama.
Ama is much like kapha—cold, damp, heavy, thick sticky, turbid and tends to ferment. It blocks and congests the flow through the srotas (inner transport system) and causes depletion of the dhatus (seven tissues of the body: plasma, blood, muscle, fat, bone, marrow / nerve, and reproductive tissue) as well as retention of wastes in the body. These conditions are responsible for most diseases lowering the strength and immunity of the individual.
It is a result of poor digestion and also causes poor digestion therefore creating a loop where ama continues to weaken digestion which creates more ama. This sticky plaque like substance will stick to the entire gastrointestinal tract, clog arteries, block the flow of nutrients, waste products, oxygen, nerve impulses, communication and energy that needs to happen for the body and mind to function optimally.
In this detailed overview, learn the causes of ama buildup, signs and symptoms of its presence and a variety of practical ways to treat ama.
Teacher
Ajita Patel is an Ayurvedic Doctor, Reiki Master, CMT and certified yoga teacher. She is a state-certified Clinical Ayurveda and Panchakarma Specialist. She received her Ayurveda degree from the California College of Ayurveda and the American Institute of Vedic Studies. She has undertaken clinical and professional training from Dr. Vasant Lad, an Ayurveda Ashram in Kerala and at the AVP hospital in Tamil Nadu, India. Ajita is a member of NAMA (National Ayurvedic Medical Association). www.healingwithayurveda.com
Related Events